The past two weeks have been a series of ups and downs.
On the up part: I have a new nephew! While I cannot claim the birds put my sis-in-law into labor, I know she's glad baby is finally here. We can't wait to meet the new little guy in person!
We also had an addition to our immediately family: A Nikon D60 digital SLR camera. I am in love with this! Finally the pictures in my head can become reality on my blog and in my brochures. All it takes is the right equipment. I am embarrassed to say that up to this point I was using a point and shoot to create all my photos.
The photos throughout this post are courtesy of my new Nikon. Aren't they gorgeous? Look at the colors in those horse hair bracelets. It's unbelievable. I think I'll finally enjoy photography.
Another plus for the week: RedTailDesigns is on Twitter! You can follow what I'm doing and how I'm progressing on your order through Twitter. Got to www.twitter.com to sign up and add me to your follow list.
On the downside, I miss Saint. Oddly enough, it's those moments he'd be underfoot that I miss him most. I ducked in the house the other day and did my usual evasive maneuvers at the door so Saint wouldn't squash the eggs in the grocery bags while he sniffed my legs. But he wasn't there to greet us. So sad.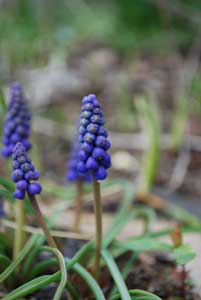 Our Labrador Retriever seemed unfazed at first, but when she refused to eat her puppy-bone, we knew she was missing her buddy. The sadness for her was short-lived, though, as she's loving all the extra attention, walks and freedoms as only-dog.
Thanks to everyone for your kind comments about Saint. It will get easier, I know, especially as we jump feet first into this season of renewal.
Happy Spring!