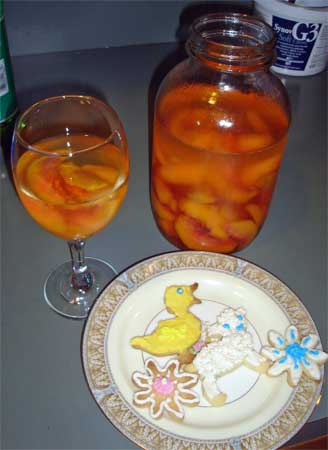 Raise your glass to spring! The first day of spring was on Thursday and now it's Easter (already!). Time to look forward to planting seeds and being outside 15 hours a day.
To help you with your toast, I have a wonderful Peach Wine recipe that'll give you a taste of the summer to come.
Recipe:

Add 15 to 20 ounces peaches in simple syrup to any white wine. Refrigerate for 24 to 48 hours. Drink. Yum!
In summer I freeze peaches in simple syrup (sugar boiled with water). Adding the peaches to the wine gives it a sweetness and a reminder of all the good fruits and veggies to come. If you don't have frozen peaches in your fridge, I'm sure canned peaches in light syrup will work just as well.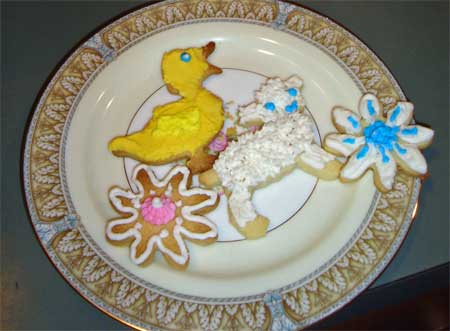 Enjoy the day!