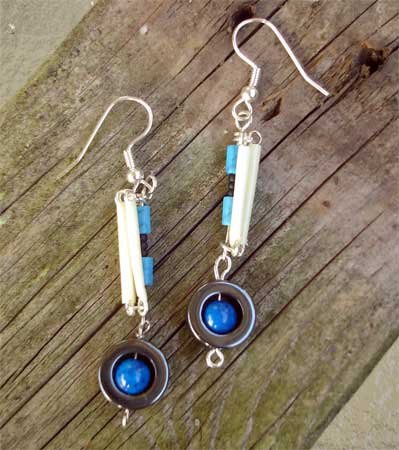 Ever wonder how artists go from idea to product? Me, too.
On Friday, I took photos of a new idea to see how it developed. Here's what happened: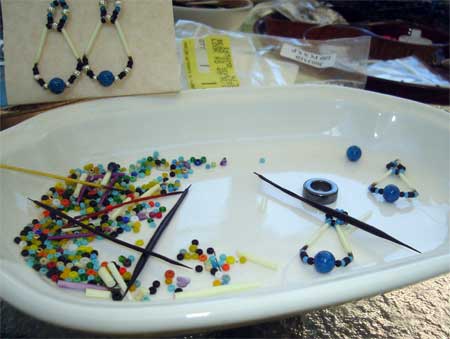 Idea! As I was gathering supplies in my studio to work outside, this hematite circle and blue fossil bead in a random dish o' beads caught my eye.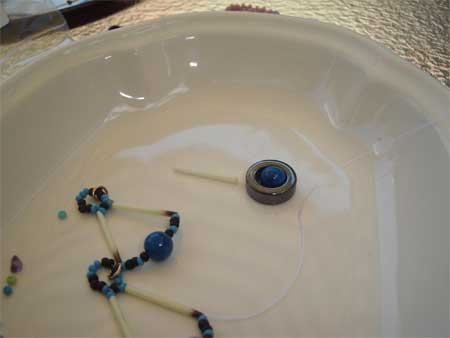 I also wanted to use porcupine quills with these materials.
Three quills, to be exact. This is a good start, but I don't like the way it hangs.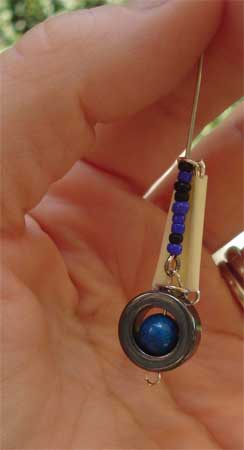 It needed something in the middle to stabilize it. And it needed more color. However, the triplet of quills didn't slide over the beads, so I took off the bottom jump ring. Definitely not the look I was going for. Added a new jump ring at the bottom, but it was too big so the quills slid all the way down to hematite.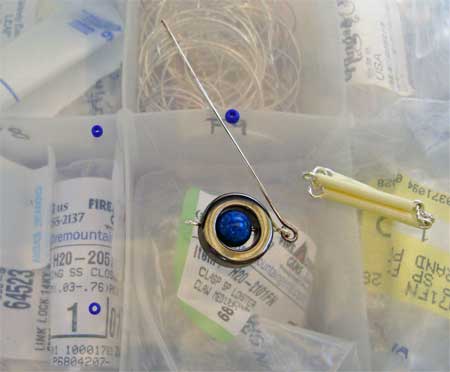 Pshoo! (that's the sound of beads hitting the floor). I dropped the whole thing. Beads EVERYWHERE. Just a few seconds before I thought, "I should put tape on the top of this in case I drop it." Should have listened to myself.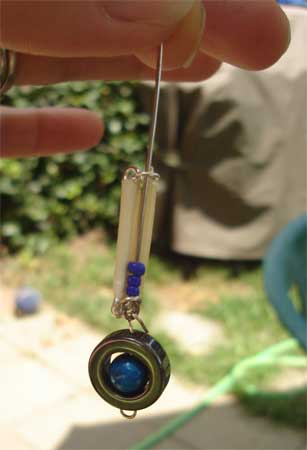 Back on track and figured out a different way to get the quills over the beads.
Don't like the beads, so go with turquoise heishi. Roadblock! Heishi holes aren't big enough to slide onto headpin.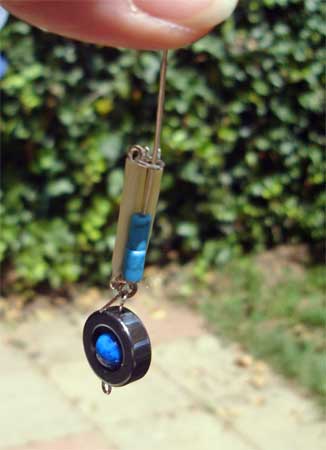 Found a different turquoise heishi that fits on the wire
Finished earrings! I love that the quills can spin around the heishi, so the earrings change as you move. What do you think?
If you really like them, you can buy them at my Etsy Shop.