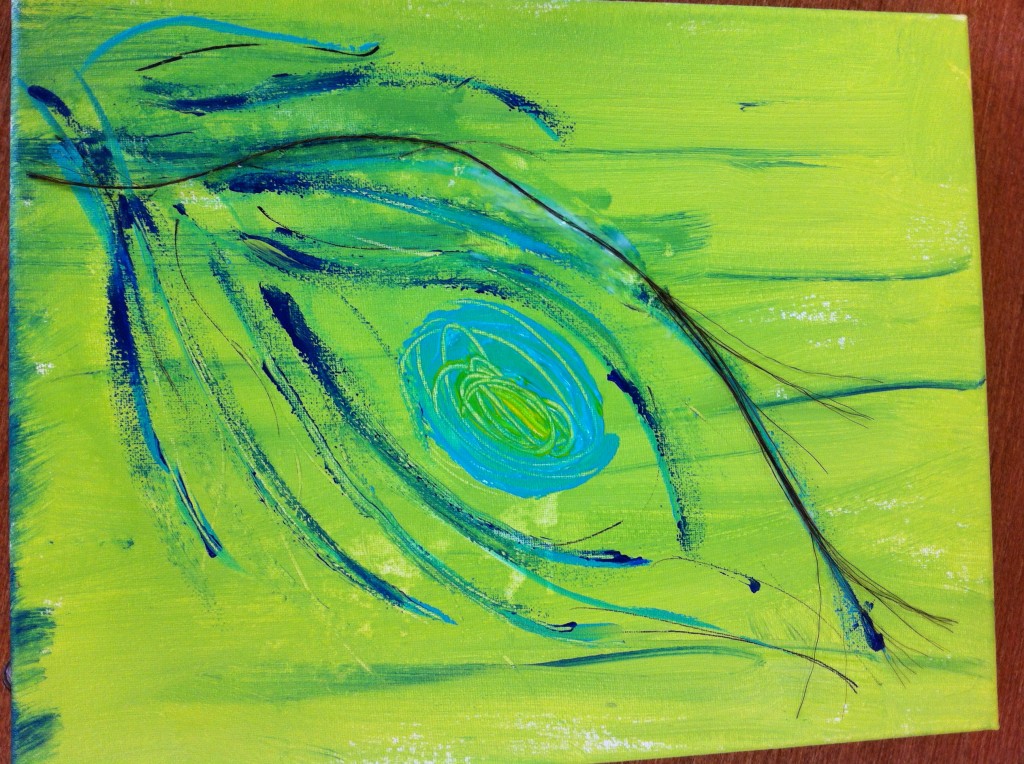 Remember as a kid the fun and excitement of going to a friend's house and playing with all their cool toys that you don't have? That was my weekend.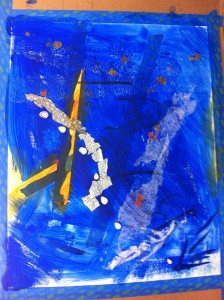 The friend: Fine artist, writer and photographer Christine Goldbeck
The house: PA Guild of Craftsmen Center for American Craft
The toys: paint, canvas, rubbing alcohol, Liquitex sealer, stamps, putty knives, basting brushes, sand paper, paper towels, tissue paper….the list goes on.
Truth be told, I didn't know Christine until this weekend. My friend Jessica and I took the Experimental Media Painting class in Lancaster and Christine introduced us to color theory, painting techniques, aspects of focal points all in a few short hours.
I am not a painter. Nor do I intend to be. I signed up for the class hoping to jump start my creativity by experiencing a type of art with which I am unfamiliar. We painted. We scraped and sanded. We Mod Podged, we spritzed with rubbing alcohol and sprayed with water. We colored with oil pastels and chalk pastels. We painted some more. We cut and glued paper and stuck anything and everything to our canvases. I added horse hair (of course) and deer antler pieces. There were angst-y moments of worrying we'd "ruin" our work and also the realization we can always paint over it and start anew.
As you can see, my masterpieces can still use a lot of work but I have every intention of finishing them. Christine insisted. November is my month to do that. In fact, I'm hoping to make November a month creation and hope to create something, anything each and every day. This is payback for the year my husband did NaNoWriMo 🙂
Happy crafting!