Seems like I took a little break from blogging, didn't I? Not purposeful, but deserved. My Christmas season was busier than ever, in a good way. I made many, many pieces of custom horse hair jewelry that people in Pennsylvania, Massachusetts and Nevada are now wearing (you can view some of them over at Flickr).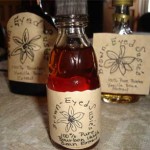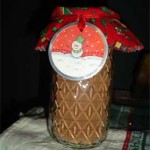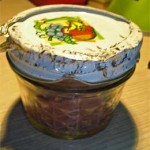 I also whipped up a few Christmas gifts for family and friends.  Family got bottles of the vanilla extract I've been working on for months. The hand-drawn labels at a special touch.
Instant hot chocolate mix was also a favorite, since my 5-year-old could help make it. My dog thought one jar pf hot chocolate under the Christmas tree was for her and she tried to open it. Or maybe she was just auditioning for the new reality show "When Dogs Attack."
Last week was c-c-c-cold here in Pennsylvania. I know that 6 degrees F is nothing compared to what folks in North Dakota and Alaska see, but for us thin-skinned types, it's just too much. We rush inside to hunker down under fuzzy blankets and barely move. That leads to a little cabin fever.
We relieved those symptoms by heading to the Pennsylvania Farm Show. The kids had a blast.
They petted horses and saw chickens hatch.
They watched baby ducks slide down their duck slide and saw all sorts of handmade items like Gingerbread houses and quilts and honey.
We even saw a tractor square dance. I'm not a vehicle aficionado (I like that things with wheels get me places faster and that's about as far as I my love goes), but I was very impressed with their precision tractor driving. It was worth seeing.
We also visited "our farm" last week and signed up for our CSA (community sustained agriculture). All this agri-minded-ness has me thinking about spring and wanting to buy seeds and flower. We still have a long way to go until Spring, but one can dream!