Strawberries are in!
And so are the daisies and rhubarb. This is our pull from a morning's work…2 buckets of strawberries, a bundle of rhubarb and a bucket of wildflowers all for $10. Can it get any better?
The kids and I packed up enough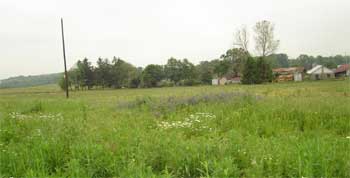 snacks for 3 days and headed to the strawberry patch for an hour and a half.
The snacks and the tractors on the farm kept my youngest occupied and off the strawberry plants. The camera–and photos below–plus the myriad weeds/wildflowers kept my oldest occupied.
The farm where we pick doesn't spray any chemicals. So that field of weeds with the farm in the distance is actually the strawberry patch. It's fun hunting for the berries among daisies and wheat. Plus, when the kids get bored of picking strawberries, they pick the flowers.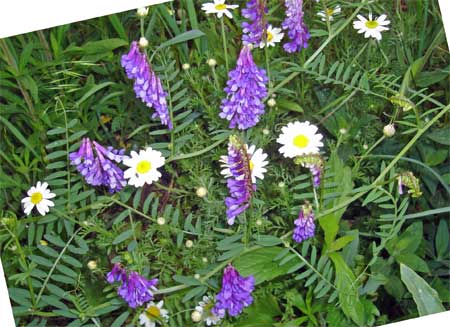 Conicindentally we read Blueberries for Sal by Robert McCloskey this week, a sweet little storybook about a girl who puts more blueberries in her mouth than in the bucket. That was our theme, too. But we did come away with enough for eating and freezing, and I have big plans to return so I can get more for jam and strawberry cordial (more on that to come in later days).
Enough procrastinating on the dish-washing and strawberry-hulling. And if you hear an explosion, that's my making-rhubarb-sauce-in-the-pressure-cooker experiment gone awry. Wish me luck!