The carpet is in and the walls are painted. Yeah! Here are the results of phase 1 of my studio remodel.
This project began with repainting the peeling ceiling in my husband's office. Before we knew it, the project blossomed into an entire 3rd floor remodel.
This is the closet wall without carpet. I finally got my orange wall! I nearly painted my daughter's room orange a few years ago, but my husband had the foresight to see that our pink-&-purple-aholic wasn't going to outgrown that anytime soon.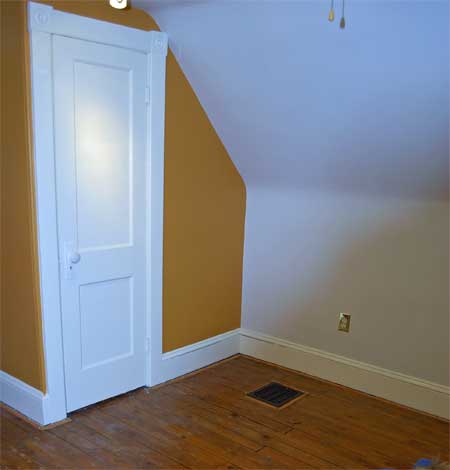 My new Ikea Norden table folds down on both sides. I imagine this being very versatile with kids crafting on one end and me on the other end.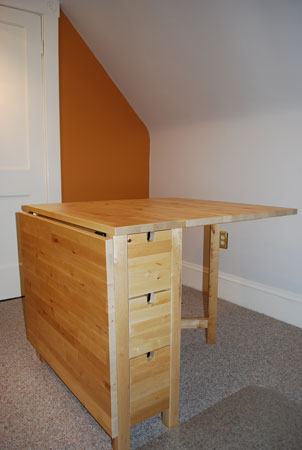 This is the sewing corner with walls painted but no carpet.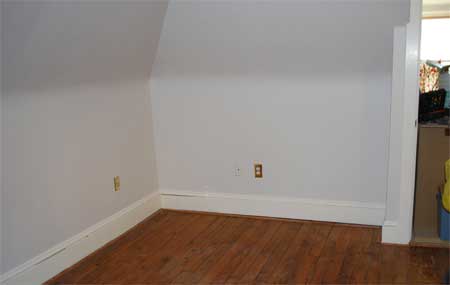 And the sewing corner with sewing machine in place. The crates of fabric will have a new home soon.
Ripping out the stairs carpet was an exercise in frustration. Each surface had a separate piece of carpet held on with about 50 staples. Ripping it out without throwing myself down the stairs was the most strenuous part of this whole project.
I ran out of momentum after the carpet went in. Where to put all my crafting and business supplies? Luckily help is on the way. Monday I meet with Chris from In Order to help me figure out how to organize my studio.